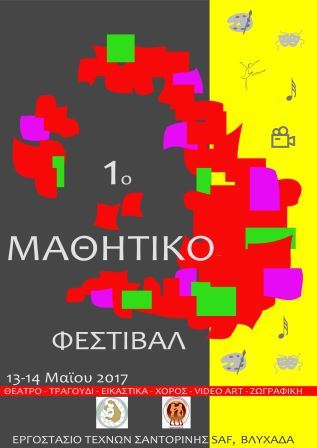 The 1st Student Festival of Thira & Thirasia 2017 is an event and took place on the weekend of May 13-14, 2017 at the Tomato Industrial Museum "D.Nomikos" in Vlychada.
We all had the opportunity to watch the works and performances of the children from all the schools of Santorini and Thirasia: Visual Creations, Music, Dance, Song, Theatre, Shadow Theatre, Short Films, but also constructions on the subject of Science and Technology are also the axes of their creatio
ns.
The 1st Student Festival was organized by the Culture Committee of the Municipality of Thira and DAPPOS in collaboration with the Tomato Industrial Museum D. Nomikos as well as with the Cyclades Primary and Secondary Education
For more photos and material visit the museum's facebook pages @tomatomuseum and @santoriniartsfactory.